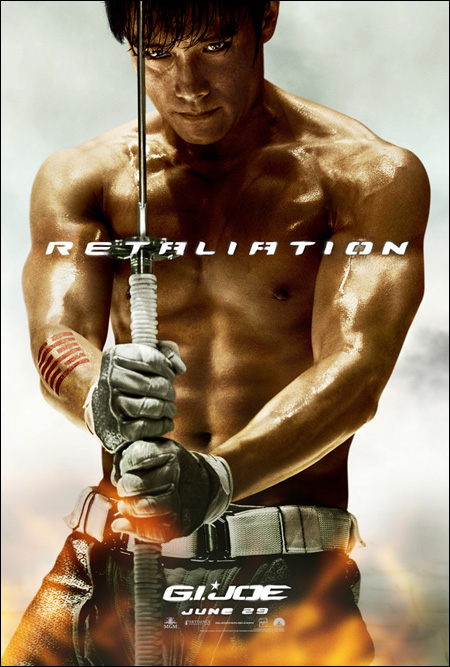 Damn Sam. That's some hot steaming cake of the beef variety right there.
Well at least the posters for this summers' movie are decidedly steamy (I'm sure that's vapor in the background, right?). Found over at Angry Asian Man - Holy Moly, Hasbro.
Yeah.
Holy Moly.
To paraphrase a recent song

Lee Byung-Hun

as Storm Shadow:
'he is blazing,
he is smoking,
he's on fire,
don't get hurt . . .'
No doubts . . . this is my new screen saver and 'ab' inspiration. This is my HAM for the month of April. Pass the mayo.